MARKETPLACES & E-COMMERCE
Products Information Management
What is a PIM?
Products Information Management systems (PIM) help centralise and harmonise marketing and technical information related to product listings and catalogues. We specialise in implementing and managing PIM systems for a range of customers in retail.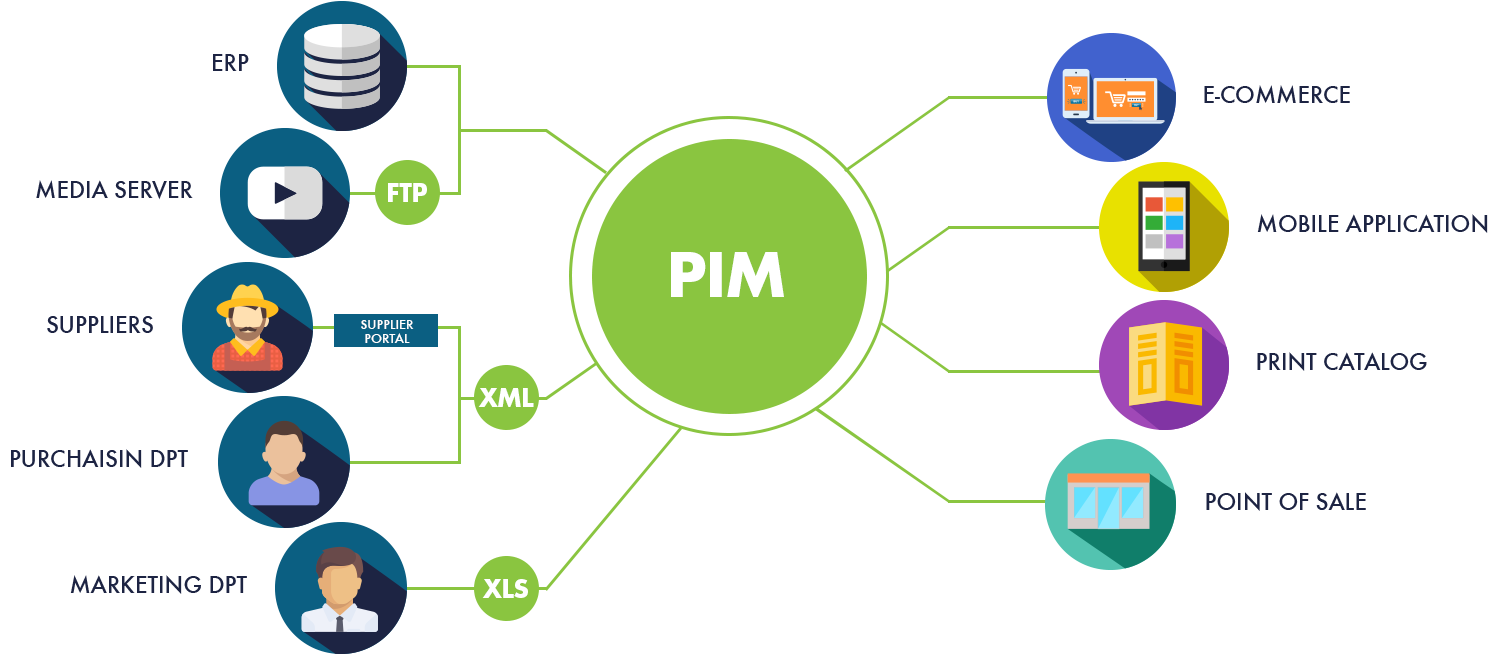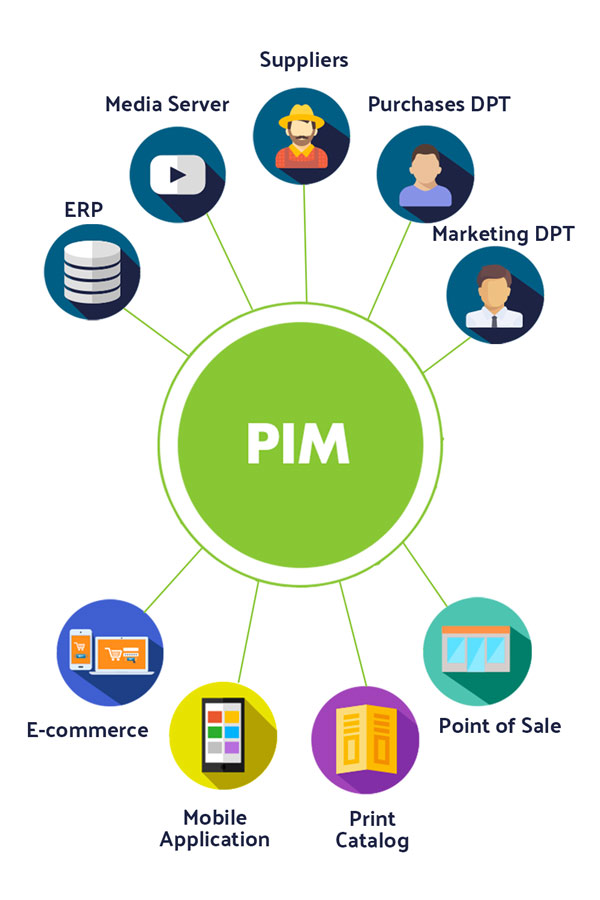 Why do retailers need PIM Systems?
PIM systems have been developed to cope with large quantities of diverse product information.
PIM can manage tens or hundreds of thousands of SKUs, numerous attributes and an almost infinite number of product images and descriptions in a constant stream from suppliers, all landing in one system in an organised manner.
overview
Benefits of PIM
Work with more data
Collect data from a variety of sources, including ERP's or supplier databases
Define and clean sets of data to in your eCommerce catalogue
Set priorities between different sources of data
Maintain quality catalogues
Build better descriptions with marketing or technical information
Classify and associate products to catalogues
Translate descriptions into a number of languages
Develop multiple channels
Manage multiple sales channels (print, mobile, marketplaces)
Easily assign catalogues and data for each channel
Streamline brochure printing by sending data directly to a web-to-print software
Why us a PIM?
Improved quality and consistency of product information across channels
Easier and quicker onboarding of suppliers and data providers
Serve as the main repository for product information
Who needs a PIM?
Marketers who think great customer journeys are essential in eCommerce
Data Governance Managers who need to ensure data is consistent and well structured
Buyers who need to build stronger relationships with suppliers
ECommerce Managers who care about the impact of product information on sales
What data is held in PIM?
Marketing data, including product descriptions, stories or labels
Media files, such as images, PDF files or videos
Technical data, for example measures or ingredients
User-generated content, such as comments or ratings
Axia Digital
Request a demo
Marketplace platform B2C & B2B

The new era of E-commerce

Project Management

Marketplace strategy, launch and support

E-commerce implementation

Scale your store by using Magento

Products Information Management

Manage large quantities of diverse product information